Home » Medical Supplies & Equipment » Diabetes And Exercise: The Good And The Bad » Diabetes And Exercise: The Good And The Bad
Diabetes And Exercise: The Good And The Bad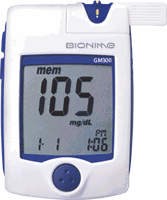 Item# EM003MGINM
Retail Price: $33.36
Your Price: $25.72
Unit:
single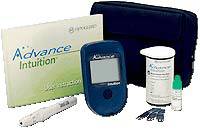 Item# 001124INM
Retail Price: $18.99
Your Price: $13.45
Unit:
single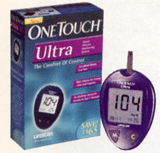 Item# 742020INM
Retail Price: $147.81
Your Price: $120.39
Unit:
single
People with all types of diabetes including gestational diabetes can and should exercise on a regular basis. However, it is important to carefully monitor your blood sugar levels and to exercise only when it is safe. Individuals with both Type 1 and Type 2 diabetes as well as gestational diabetes should avoid exercising when their blood glucose levels are too high or too low. The Diabetes Exercise And Sports Association (DESA) as well as the American Diabetes Association recommend the following tips for people to continue to exercise, live healthy lives and enjoy fitness for life.
Talk To Your Doctor:
There are very few individuals that will not benefit from exercise. However, some people with diabetes, particularly if foot and leg problems are also present, may need to consider the best possible exercise options. In addition special orthotics and footwear can be very helpful in preventing blisters and relieving any possible pressure on recently healed ulcers or foot wounds.
Your doctor can also provide assistance in determining the intensity level and type of training that is best for your individual needs. Most doctors recommend moderate aerobic exercise, which can include walking, swimming, cycling, rowing or low impact aerobic exercises combined with strength training. This will help with both muscle toning and strength as well as with weight management and cardiovascular health.
Set Realistic Goals:
Setting realistic goals in your exercise program will be essential in staying motivated and engaged in the activity. It is always important to talk to a fitness trainer that is familiar in working with patients with diabetes to determine what type of fitness goals are reasonable yet also provide you with a challenge. Determining long and short term goals that can be modified based on any health conditions that may arise is a great way to approach exercise and also stay attuned to what your body is telling you.
According to the Mayo Clinic and the recommended exercise time per week is approximately 150 minutes divided over three to five exercise blocks.
Blood Sugar Testing:
Always test your blood sugar before you start to exercise. This is particularly true if you are completing a high intensity type of training than includes cardiovascular or weight training routines. General guidelines including testing your blood sugar 30 minutes before exercise then immediately before to ensure it is not dropping. If your blood sugar is lower than 100 mg/dL be sure to eat a carbohydrate rich snack and test again to ensure you measurement is over 100 mg/dL but no more than 250 mg/dL. Any blood glucose readings over 250 mg/dL may be problematic as your body is breaking down fats and ketones are high in the body. Always follow up with a ketone test and only proceed if you are in the safe range and there are low ketone levels in the urine.
If you are exercising for longer than 30 minutes be sure to test your blood glucose. In addition stop the activity if you feel jittery or confused or if you become extremely tired or agitated. Usually once you have completed the routine a few times you will become more attuned to any changes in your body and this can be used to let you know if you need to stop, eat a snack or test your blood glucose.