Home » Medical Uniforms Medical Scrubs Apparel » Pediatric Patients Clothing » Comfort Knit Collection Teen Gowns 12-15 years Blue/Green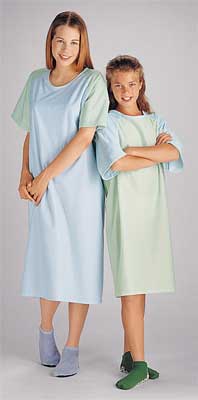 Retail Price: $550.78
Your Price: $438.00
You Save: $112.78



Comfort Knit Collection Teen Gowns 12-15 years Blue/Green
Item# 073110TDMMD
Tween and Teen gowns are designed for those hard-to-fit sizes between pediatric and adult.
Both gowns feature a softly rounded neck and overlap back closure for patient comfort and modesty.
Comfort-Knit gowns feature our durable 100% polyester pique knit for excellent durability.
Comfort-Knit gowns also feature two-tone color design for ease of sorting.