Home » Hospital & Durable Medical Equipment » Mobile & Stationary Computer Workstations » Mobile & Stationary Computer Workstations
Mobile & Stationary Computer Workstations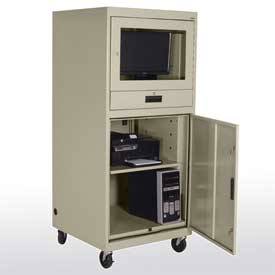 Item# X-460303CC61SAND
Retail Price: $1,348.90
Your Price: $822.05
ships w/i 5-10 days
Unit:
single
Item# X-3662GJSAND
Retail Price: $786.70
Your Price: $496.76
ships w/i 5-10 days
Unit:
single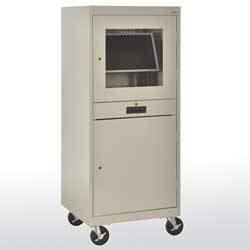 Item# X-3662GJDFSAND
Retail Price: $637.26
Your Price: $541.29
ships w/i 5-10 days
Unit:
single
A mobile computer cart is definitely a fabulous product with leading hospitals and nursing homes. The mobile computer cart is a fully compatible computer with wheels underneath. You can carry the portable laptop cart to whichever room you feel like. Doctors quintessentially prefer using a portable laptop cart against a stationary computer work-station. They can view the readings on the monitor without keeping them on their laps.
A doctor performing a surgery will need to monitor the readings every now and then. The patient sometimes is admitted into the ICU (Intensive Care Unit). Once the severity of the surgery subsides he/she is put into the general ward. A mobile computer work station makes it easier for the doctor to carry it from one room to another. As the portable laptop cart glides through the wheels, the doctor can carry the surgical instruments using his hands.