Home » Rehabilitation Equipment & Products » Orthopedic Medical Supplies » Orthopedic Medical Supplies
Orthopedic Medical Supplies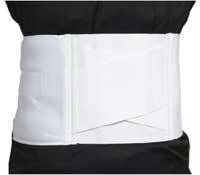 Item# 138TCSMM
Retail Price: $31.27
Your Price: $25.02

Unit:
single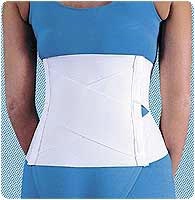 Item# X2-922BTSMM
Retail Price: $31.38
Your Price: $25.10

Unit:
single
The spine and the knees are both under constant wear and tear on a daily basis. Just the very act of standing puts pressure on the joints of the legs and between the vertebrae. Since these joints are used so often, they are very often injured or flare up in pain. To ease this pain, many doctors will recommend stabilizing the joint by prescribing orthopedic medical supplies such as braces and supports .
While the knee is the most commonly pained joint, numerous joints can be affected with orthopedic ailments. There are many causes of joint pain other than arthritis or injury. The root of joint pain will enable the practitioner to prescribe the proper orthopedic medical supplies to alleviate the ill. Sometimes this is just necessary on a very temporary basis, as is the case in sprains or strains. These are the result of overuse or sudden, improper movement. Patients will often treat themselves if it is a small joint. They feel that using an ankle supports or a brace for the wrist will keep it from causing them more pain by unnecessary movement. Anti-inflammatory medications such as ibuprofen or aspirin are also taken. This is the proper course of action that is typically recommended by doctors. In fact, due to the high volume of patients seeking office visits, a nurse might recommend a home course of treatment for a sprain for two to three days before setting an appointment. Sprains will usually heal themselves if properly supported after forty-eight to seventy-two hours. Should pain and swelling continue beyond that, the patient is likely suffering from something much more serious than a simple strain. At that time, a doctor should be called for a consultation. He may likely test to determine if the joint is broken and needs a cast or other medical orthopedic supply product medical orthopedic supply product.
Most people forget that the spine is a series of joints between the vertebrae. Misalignment of the vertebrae or a wearing of the cushioning material between them can lead to debilitating pain. The spine support the entire body, and if it is pained, daily activities become nearly impossible. Injury to the back is far too easy to do, especially for people who do a lot of frequent lifting in their jobs. There are orthopedic medical supplies that are used to prevent and treat ailments of the spine. Store shelf stockers and delivery men alike sport back supporters in hopes of preventing an injury to their back. The way that these orthopedic medical supplies work is by using the body's own abdominal strength to support the spine. They force the wearer to stand up straight, with their stomach muscles pulled in, so that they cannot bend over at the waist. It is the abdominals that support the back, not the belt itself, but without a abdominal sacral supporter,most would not have their body in the correct position for lifting. Optimally, lifting should always be done by bending at the knees, not the waist, and using the leg muscles to do the hefting.
The use of orthopedic medical supplies to alleviate back or knee pain can be effective, but only if it is done under the watchful eye of a physician. He can prescribe the right supporter or brace to best help in the healing process.
Whatever your requirements, you can find what you are looking for today in our online inventory. If you have any questions or need assistance, call us toll-free at 1-877-706-4480. Our staff is ready to assist you.