Home » Emergency Medical Supplies » Tracheostomy Care Supplies » Sterile Tracheostomy Clean & Care Trays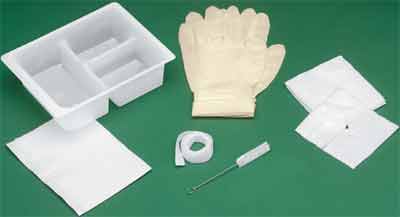 Retail Price: $79.98
Your Price: $52.26
You Save: $27.72



Sterile Tracheostomy Clean & Care Trays
Item# 28504DNYDDM
Sterile sets include:
a triple compartment tray
moisture proof drape
pair of vinyl gloves
one trach dressing
two cotton tip applicators
two pipe cleaners
two gauze sponges
twill tape (1/2" x 34")
and pliable cleaning brush.
Peel-down Tyvek lid protects sterile contents during storage and handling.
Stacks neatly on shelf or cart.