Home » Emergency Medical Supplies » Respiratory Equipment » Respiratory Equipment
Respiratory Equipment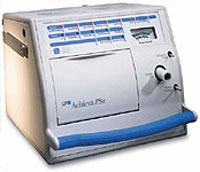 Item# 2OSPBEM
Call For Pricing 1-877-706-4480

Unit:
single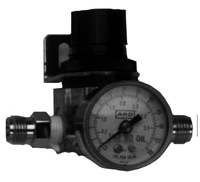 Item# 232-PACA
Retail Price: $159.32
Your Price: $145.55

Unit:
single

Item# C-923-00ACA
Retail Price: $56.34
Your Price: $38.52

Unit:
2/box
There are many reasons for respiratory equipment to be needed. Perhaps it is an asthma patient who requires a nebulizer or a sleep apnea patient needing a CPAP machines and supplies.
The respiratory equipment needed to ensure proper breathing is essential to the patient's quality of life. For a patient who needs home treatment of a chronic condition such as asthma or COPD, daily compliance with the drug regime is integral to maintenance of his health. Drugs for asthma and COPD often take the form of inhaled steroids. These have an anti-inflammatory effect on the lungs to prevent the flare ups of acute breathing attacks. Proper respiratory equipment to administer these drugs is paramount. Depending upon the abilities of the patient, the physician might prescribe the use of either a nebulizer or an inhaler. In many instances, an inhaler is preferred since the use of a nebulizer requires a breathing treatment of ten to twenty minutes daily. Nebulizers do have the advantage over inhalers, though, in cases of in hospital care, very young children, and the elderly. These groups are often unable to use an inhaler themselves, and they respond better to using a nebulizer than they do with other pieces of respiratory equipment.
Sleep apnea is a chronic condition where the airway is blocked from tissue falling back over the trachea opening. This causes the patient to briefly stop breathing for at least ten seconds several times a night. If left untreated, sleep apnea can lead to an increased risk for daytime drowsiness, accidents, heart attacks, and high blood pressure. One of the most effective nonsurgical means of treating this condition is through the use of a CPAP machine. This piece of respiratory equipment forces air into the lungs as the patient sleeps, thereby preventing a blockage of the airway.
The reliance and daily use of a nebulizer or CPAP machine requires that it is well maintained and cleaned. The cleaning procedure for nebulizers and CPAP machines are similar to that for most other respiratory equipment. First, after every use, the masks should be rinsed with warm water and allowed to air dry. At the end of each day, warm, soapy water should be used to clean the mask and other parts of the unit. At least two to three times each week, the parts should be disinfected and checked for leaks or cracks. Should any parts be faulty, replacement respiratory equipmen supplies will need to be found. Proper cleaning is vital to prevent the growth of mold in the unit which could be inhaled and thus negate the benefits of the drugs by irritating the lungs and potentially causing a life-threatening asthma attack.
If you did not find the respiratory equipment you are looking for, please post a question to our expert or contact us toll free at 1-877-706-4480, and we will find what you are looking for at the best possible price.