Home » Home Health Care Products & Supplies » Commode Chairs: Selection Guide » Commode Chairs: Selection Guide
Commode Chairs: Selection Guide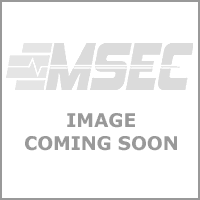 Item# NAPVRP-CR052IPU
Retail Price: $94.69
Your Price: $75.04

Unit:
single
Item# RFNSCSIPU
Retail Price: $84.38
Your Price: $70.89

Unit:
single
Commodes are vital furnishings in the home and healthcare environment. For people with mobility problems, people recovering from injuries, and people recovering from surgery, commode chairs are more than convenient, they are necessary. At Medical Supplies and Equipment Company, we have a vast selection of bedside commodes, shower chair commodes, portable commodes, and drop arm commodes at discount prices for you to select from. For the heavier person, we also carry bariatric commodes. For all of your medical commode needs, you've come to the right place.
The commodes in our on-line inventory serve a variety of purposes beyond their typical use. They can be used in the bathroom to serve as extra support at the toilet and sink. They can also be used for extra support while in the shower.
For instance, take a look at the versatile 3-N-1 Commode. This model is constructed of sturdy, rust resistant steel and features a quickly removable back bar that converts into a toilet assist instantly. It comes with a large bucket with cover and a splash guard. It has a weight capacity of 300 lbs.
Take a look at the Deluxe Reclining Shower Chair Commode. This model offers all the support, security, and comfort that are hard to find elsewhere. It comes with a soft seat available in gray or navy. The comfortable mesh back rest and leg rest comes available in 12 standard colors. This model also has a weight capacity of 300 lbs.
The Shower Commode Chair is perfect for quick and easy access in and out of the shower. It features an extra-strength anodized aluminum frame and 4 inch swivel caster wheels with rear wheel locks. This model will fit over most toilets. It also features a padded vinyl seat with a commode pail, waterfall plastic armrests, and with a weight of only 13 lbs, this model is highly portable. It has a weight capacity of 260 lbs.
The Economy Shower Chair Commode comes with a seatbelt and a footrest for extra security and comfort. This standard model is designed to meet the needs of those people with mobility problems and balance issues. It also features 4, 3 inch caster wheels with the rear two locking for ensured stability. It has a weight capacity of 300 lbs.
For the larger person, the Heavy-Duty Extra Large Commode will serve to provide the necessary support and stability for years to come. This dependable model is constructed of heavy duty epoxy coated steel for extra strength. It includes a snap on seat, a removable lid, and a toilet paper holder for extra convenience. This model has a weight capacity of 650 lbs.
The Bariatric Commode is specifically designed for the special needs of the bariatric patient. It features heavy duty steel construction and a smooth, easy drop arm configuration that enables convenient access. The back bar quickly removes to convert into a toilet assist in a snap. This model has a weight capacity of 700 lbs.
Since most medical commodes are required for people experiencing mobility problems, it would be in their best interest to ensure that all of their mobility needs are taken care of. Our inventory is designed with all of your mobility problems in mind. Whatever your specifications may be for commodes, we can match them. We aim to be your exclusive provider for the finest medical supplies and equipment the healthcare industry has to offer. For further assistance, call us toll-free at 1-877-706-4480.