Home » Medical Uniforms Medical Scrubs Apparel » Discount Hospital Scrubs Online: When Time is a Precious Commodity » Discount Hospital Scrubs Online: When Time is a Precious Commodity
Discount Hospital Scrubs Online: When Time is a Precious Commodity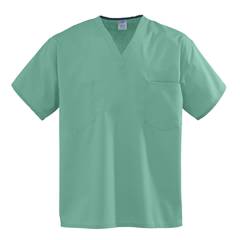 Item# 017MD
Retail Price: $303.30
Your Price: $276.71

Unit:
24/case
Item# 398MD
Retail Price: $15.46
Your Price: $13.34

Unit:
single
Never doubt the ability of Medical Supplies Equipment Company to supply your hospital with scrubs at the most cost-competitive rates online and the highest functional diversity and durability found anywhere on the Internet. Regardless of whether you came seeking tops, bottoms, or hospital scrub jackets, we can provide what you need through a selection that grows each day, and through a staff that will take a special order from you any time you feel the need to call us during the day. Scrubs for hospitals have evolved far beyond their original generic features into a whole new wardrobe line in and of themselves. As you browse our inventory today, you will find hospital scrubs with features and colors never available before, and you will find prices that will absolutely amaze you.
If in the past you have heard complaints from your staff about hospital scrubs that roll or bunch up at the waist, try our elastic waist hospital scrub pants designed with special comfort in mind. These hospital scrub pants simply won't bunch up even under strenuous conditions or long, late-night rounds. Your staff will love the combined comfort and heavy durability that the 50/50 polyester-cotton blend offers, and the additional cleaning convenience that maintains a fresh finish without need for additional pressing. We also carry hospital scrub pants that feature pull-on design and quick cinch drawstrings for situations that require a rapid change of clothing, and we offer colors ranging from navy and raspberry to ceil blue and emerald. That's only the beginning of what we can provide you. We have all sizes, including extra large fitting scrubs, and several pant styles featuring hip pockets inside and out along with fully reversible functionality to maintain maximum sterility at all times.
Our hospital scrub tops are every bit as functional, aesthetic, and diverse as our pants. Choose from any number of styles ranging from reversible garments to specialized pockets designed for specific instruments such as surgical scissors. Many of our tops for hospital scrubs feature double needle seams to minimize the risk of tearing, and also come with additional comfort-minded features such as v-neck pullover tunic tops and keyhole neckline tops. For caregivers that need to transport smaller instruments and medication on long rounds, we carry a number of scrub tops for hospital staff that feature large side pockets that make supplies easy to carry and quick to access. For more simple designs you can also find v-neck unisex reversible tops in our selection that offer on-the-spot quick change if the garment becomes inadvertently soiled. Choose from an equally wide selection of hospital scrub top colors. We have everything from basic black and khaki to jade, rich purple, and mariner blue, available now in all sizes including large and extra large options.
Regardless of your staff member's specific conditions or assigned working environment, you can count on finding the right fit at MSEC. Please remember as well this selection grows daily, so call us if at any time you need something special ordered. Our staff stands ready to help you at 1-877-706-4480.