Home » Medical Uniforms Medical Scrubs Apparel » Medical Uniforms Lighten Your Load » Medical Uniforms Lighten Your Load
Medical Uniforms Lighten Your Load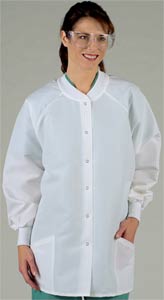 Item# X388640TDMMD
Retail Price: $34.02
Your Price: $28.41

Unit:
single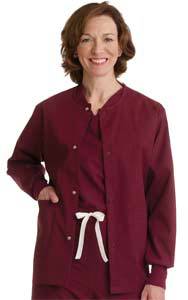 Item# 2388MD
Retail Price: $42.20
Your Price: $33.58

Unit:
single
Item# LXXWHQ50078MD
Retail Price: $44.13
Your Price: $26.28

Unit:
single
Medical apparel is a key necessity in the smooth operation of medical facilities. Not having to worry about ruining your personal clothing lessens the load that many medical professionals already carry. Gowns form a mainstay of any hospital environment and remain one of our most popular medical uniform and scrub choices. At MSEC, we carry a number of age-specific gowns for newborns, children, and teens. If your hospital has a large number of young patients in hard to fit sizes, we can easily accommodate this need through our comfort knit selection featuring rounded necks and overlap back closure for comfort and modesty. For medical staff that require scrubs and uniforms to protect against severe contagion risk, MSEC provides a wide variety of isolation gowns. We offer fluid-resistant and fluid-repellent gowns made from multiple cloth fibers bonded together into a single layer of breathable, woven-like material. For added safeguards in sterility and infection risk reduction, find an equal number of disposable gowns, scrubs, and medical uniforms in MSEC's healthcare garment inventory. Manufactured for those situations where you simply cannot take a chance on disease transmission, these disposable garments prove ideal for surgery, maintenance staff, and lab workers alike. For more general needs, find additional options in modesty wraps, cloth s, surgical gowns, and adult patient gowns here at MSEC.
As previous articles have mentioned, medical scrubs have evolved beyond the uniform and generic into a fashion line unto themselves. Today's medical scrub can be any color, material, and special design you need it to be, and can either last for years or be disposed of and replaced with a duplicate uniform. MSEC carries men's and women's medical scrub pants and tops in sizes ranging from extra small to plus. Choose from new and unique scrub colors like royal, midnight blue, sapphire, and sage; or stay closer to traditional uniform code with white, evergreen, and peacock choices. If you are buying in bulk for staff on multiple shifts and wish to avoid gender specificity, we will accommodate you with equivalent unisex options in all colors and sizes. Today's medical uniforms and scrubs offer durability, comfort, and functionality through options such as Angel Stat fabric, reversibility, knit cuts and v-neck designs, and more pockets than ever to free your hands on long rounds.
A lab coat often adds both additional function and a distinguished appearance to any medical scrub or uniform you wear. MSEC offers lab coats in men's, women's, and unisex designs in both reusable and disposable options. Find anti-static SMS material here in our medical scrubs and uniforms selection, and enjoy the added comfort and convenience of zip front smocks and extra pockets. We have a large inventory of traditional classic and full-length lab coats that constitute the preferred uniform choice for a very high number of medical professionals. These Unisex coats feature notched collars, plain backs, and side openings for easy access to trouser pockets. For staff meetings and patient consultation, try one of our staff or consultation length lab coats that blend equally well into both administrative and medical-care environments. We carry lab coats of any material blend you prefer, ranging from polyester-dominant materials to 100% cotton for added warmth and comfort, and we carry sizes ranging from the small and standard all the way up to XXX Large.
Medical Supplies and Equipment Company keeps expanding its medical uniforms and scrubs inventory to encompass every need today's medical professionals face. Understanding the complexity of the medical industry allows us to accommodate the full gamut of medical practices with scrubs and uniforms tailor-made for specific tasks and ranks of professional service. We offer both reusable and disposable medical scrubs, and we have uniforms in unisex, men's, and women's styles. We also accommodate special needs and all preferences in style and fashion, carrying a full inventory of plus sizes and offering over 20 unique colors and patterns in many of our pieces.
When it comes to medical uniforms and scrubs, MSEC has your every requirement anticipated and your every desire for comfort, function, and style ready to fulfill and ship. See everything we have to offer by browsing our online store here, or simply pick up the phone and call 1.877.706.4480 to ask questions or place a special order today.