Home » Dental Equipment Supplies » Dental Exam Lights are More Than Just Lamps! » Dental Exam Lights are More Than Just Lamps!
Dental Exam Lights are More Than Just Lamps!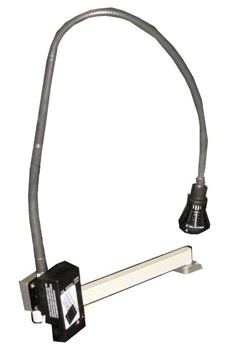 Item# 8326DNT
Retail Price: $3,098.00
Your Price: $2,340.00
ships w/i 10-20 days
Unit:
single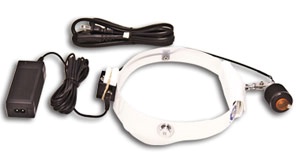 Item# 1106DNT
Retail Price: $1,457.20
Your Price: $1,135.71
ships w/i 5-10 days
Unit:
single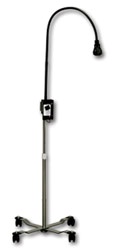 Item# 4326DNT
Retail Price: $1,907.00
Your Price: $1,631.89
ships w/i 10-20 days
Unit:
single
If you have ever been a part of opening a new dental office or have had a need to replace some of the medical or dental equipment in an existing practice, you already know that there are quite a few challenges to overcome. The first and likely to be most important one is to collect the items needed at an affordable price that also are high enough quality to serve the patients well. Dental exam lights alone are a huge part of the necessary equipment in any dental office. They are vital for seeing into the mouth cavity for treatment as well diagnosis purposes. Naturally, you want to have the best lights possible in your practice. There are several different types of dental exam lights to pick from, not to mention several different ways to obtain the lights you need.
As a dental professional you know there are times when you need focused lighting. An overall bright light just isn't going to do it. For those times, it's important to find a spot exam light. They are vitally important for up close tasks and treatments and help to ensure that you don't miss anything important like stubborn decay or infection. Good spot examination lights will be designed to stay cool in temperature for both you and the patient. Many can also be wall mounted or used with a moveable stand. You should also expect a high quality spot exam light to be able to allow for alteration of the light. With these features in place, you shouldn't have any trouble taking care of your patients.
Of course, not every exam or task is going to need such detailed lighting. For everyday use it's imperative to have run of mill, basic dental exam lights. They can be found in either halogen or incandescent models. It's up to your preference as to which kind to use in your dental office. The halogen bulbs tend to last longer and are more earth friendly than the regular lights, but they cost more on the front end. You know what works best for your medical office, your patients, and your needs.
When possible, it only makes sense to purchase your dental exam lights new. However, it's important to realize the refurbished or used dental lights are just as effective as the new ones and come at a fraction of the price. Especially for new practices working to become established, or those with an eye for a bargain, buying used is a great way to have spare funds to divert to other aspects of the dental practice. New or used, your dental exam lights only need to be functional and convenient. If they have been used before or not is entirely up to you. Whether you are comfortable with halogen or incandescent lighting, are on the lookout for spot or plain exam dental lights, you are sure to find what you are looking for. Many of the dental exam lights have been designed to even enhance the appearance of your office's décor.


MSEC remains dedicated to providing the very best and the very latest in medical supplies and equipment. We never cease to be on the lookout for the latest innovation that will benefit both our many clients and the patients they dedicate their lives to caring for. If you have any difficulty finding your choices in our vast inventory, call our customer service at 1-877-706-4480 to speed up your order or to make a special request. We are always happy to help you.