Home » Dental Equipment Supplies » Leaded Glasses For Eye Protection » Leaded Glasses For Eye Protection
Leaded Glasses For Eye Protection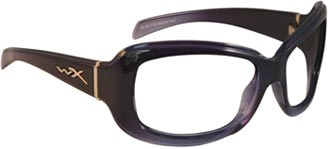 Item# F60LADSS-GRPSP
Retail Price: $350.00
Your Price: $271.25

Unit:
single

Item# X-F558-GRPSP
Retail Price: $350.00
Your Price: $275.32

Unit:
single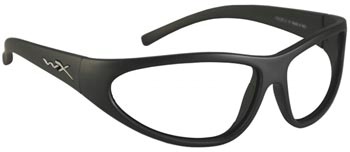 Item# F6001-GRPSP
Retail Price: $330.00
Your Price: $274.05

Unit:
single
Lead glasses or leaded glasses are commonly used in any areas of the hospital, clinic, research facility or lab where there is the possibility of exposure to radiation. Since radiation exposure is progressive or cumulative in the human body it is important to protect all sensitive areas of the body from even small amounts of exposure. The eyes, being the most sensitive area of the body to radiation, need ongoing and routine protection through the use of leaded glasses.
Radiation damage to the eye caused by exposure in x-ray and other imaging and healthcare procedures can be reduced to very little, less than 2 to 3%, of unprotected exposure with the regular use of leaded glasses. This in turn prevents the radiation damage, which is most commonly seen as a condition known as posterior subscapular cataracts. These are cataracts that form at the very back of the eye and result in difficult in seeing differences in contrast as well as vision loss as the condition worsens.
Exposure to radiation is significant for technicians, doctors and medical professionals that work around any type of imaging equipment. However in laboratories and other research facilities the risk of exposure to radiation may also be present. Finding styles and types of leaded glasses that are comfortable and lightweight is essential to ensure that everyone wears the glasses as necessarily. Heavy and uncomfortable older styles of glasses are much less likely to be routinely used by people, especially if they cause painful pressure areas on the bridge of the nose or the temples.
New styles of lead glasses are designed with this in mind. They are stylish in appearance, not the thick, heavy, clunky looking laboratory glasses of old, and they can also be ordered in prescription styles, perfect for those that need both protection and prescription glasses. These glasses may come with side shields or without; the choice is really up to you. Side shields provide additional levels of protection and are definitely something to consider.
Frames of lead glasses may be adjustable or molded to fit a specific size of face. Adjustable frames can have the arms lengthened or shortened at the temples to provide maximum comfort and prevent slipping down the nose when in use. Another option to consider is the glasses with a straight arm or tempt tip types of design. They are easy to slide on and off even under protective caps or headgear and they are also very lightweight, very much like popular sunglass styles. These glasses are ideal for individuals with smaller, narrow faces and adjust to different users with a spring type arm.
Leaded glasses need to have a lead equivalent front lens of 0.75mmPb to provide adequate protection from radiation exposure. Typically lead glasses will have a slightly lower lead protection on the sides and usually 0.5mmPb is more than enough for typically exposure levels in labs and clinical settings.
Different frame colors, styles, bridges and nose pieces for the glasses also allow you to find just the right match for your eyewear protection needs. With most styles offering a two year manufacturer warranty they really are an important investment in your safety. To order prescription leaded glasses, please print out and complete an online prescription form and fax it back to 713-706-4161.