Home » Dental Equipment Supplies » Selecting The Best Safety Eyewear For The Job » Selecting The Best Safety Eyewear For The Job
Selecting The Best Safety Eyewear For The Job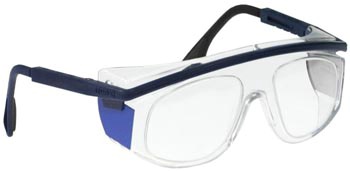 Item# X-052-GRPSP
Retail Price: $99.00
Your Price: $82.22

Unit:
single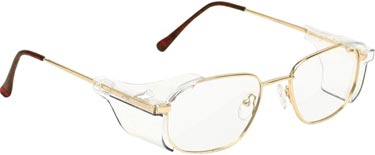 Item# X-455-GRPSP
Retail Price: $110.00
Your Price: $90.00

Unit:
single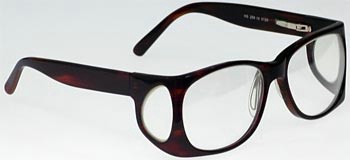 Item# X-T-25-GRPSP
Retail Price: $135.02
Your Price: $107.28

Unit:
single
There are literally hundreds of different styles, designs and types of safety eyewear available. Some types of protective glasses are designed for general wear while others are designed specifically for potentially hazardous or dangerous working conditions. Choosing the right eyewear for the job is really the key consideration and it is far better to use a variety of different types of protective glasses than to try to find one pair that can work in all environments.
Safety eyewear doesn't have to be heavy and cumbersome to be very effective in providing protection to the eyes. Leaded glasses, also sometimes referred to as lead glasses, are a must for anyone exposed to any type of radiation. This can occur in x-ray labs, in specific types of surgical procedures in hospital settings as well as in research laboratories. Leaded glasses block radiation from the very delicate and highly sensitive tissue of the eyes, preventing the major risk to vision with long term exposure. Since radiation exposure accumulates over time, even small, infrequent exposure is harmful and glasses with leaded lenses need to be worn at all times. These glasses can be lightweight and very stylish, perfect for occasional or daily wear.
Eyewear that provides protection can be found with the option of prescription lenses as well. This is an important consideration for anyone that has to wear both prescription as well as safety glasses. If you can get away with one pair and still have the prescription features combined with safety you have one less pair of glasses to worry about. This also prevents issues with the prescription glasses fogging up under the safety glasses as the protective eyewear can have an anti-fog coating.
Goggles are another option in safety eyewear that can be a good option for those that wear prescription glasses or those that don't. Goggles have advantages over safety glasses in that they provide a direct and continuous contact with the skin well out from the eyes, keeping the delicate eye tissue away from chemical splashes or the possibility of debris, dirt or dust entering the eye from any direction. Goggles can easily adjust with an elastic strap that runs behind the head providing a snug but not too tight fit for anyone with any head size. Goggles are also a great option for adding full UV protection for the wearer, an important consideration for many types of direct lighting.
Safety eyewear should be practical to wear, which means it is comfortable and durable. Many manufacturers offer polycarbonate lenses that are highly scratch and scuff resistant, ensuring a long life for the goggles or glasses. This material is also lightweight and easy to clean as well as being fog free and chemical resistant. With a variety of different frame styles from wrap around to aviator or charger style you are sure to be able to find just the right pair for all your needs. Keep in mind that many safety eyewear styles are designed for different face sizes from narrow to wide, so you do have options with fit as well even if they are non-adjustable. Adjustable glasses or goggles are ideal for labs and areas where multiple people use the same safety supplies since any pair can be easily sized for a perfect fit.
To order prescription leaded glasses, please print out and complete an online prescription form and fax it back to 713-706-4161.