Home » Medical Supplies & Equipment » Insure Patient Safety with Personal Medical Emergency Alarms » Insure Patient Safety with Personal Medical Emergency Alarms
Insure Patient Safety with Personal Medical Emergency Alarms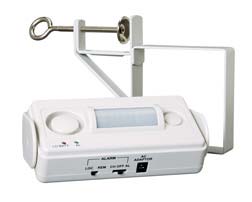 Item# ESRUN1MRITDMMD
Retail Price: $35.76
Your Price: $26.93
ships w/i 10-20 days
Unit:
single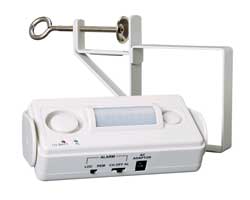 Item# 1MRITDMMD
Retail Price: $112.86
Your Price: $77.91
ships w/i 10-20 days
Unit:
single
Patient safety is one of the major concerns for all healthcare organizations across the spectrum, creating a demand for personal emergency safety alarms. Personal safety alarms will assist in reducing the risk of patient falls. If a patient needs to remain in bed or in a chair, personal safety alarms will alert nursing staff if the patient attempts to walk away. However, though the personal emergency safety alarms are highly proficient in alerting nursing staff when patients attempt to wander off, the personal safety alarms will not be set off if the patient merely readjusts position.
Recently the Joint Council on Accreditation of Healthcare Organizations (JCAHO) put into effect new standards requiring healthcare organizations to create a culture of safety. These standards were based on a rigorous review of reported sentinel events, thus establishing a new set of patient safety goals.
These goals are intended to reduce the risk of injuries, accidents, and many mistakes in clinical and surgical situations, one being the use of personal safety alarms. Nursing staff will greatly benefit from the implementation of such personal emergency safety alarms as their practices will have a large impact on these new standards of patient safety and the outcomes of care. Nurses, by the very nature of their professional knowledge and skill, are vital resources to every healthcare organization. When it comes to risk management, the microscope is put on the quality of their work – the quality of care they provide.
The success of a healthcare organization is usually credited to the practice of the physicians and surgeons where the brunt of an organization's mistakes is typically laid upon the veritable shoulders of the nursing staff. Yet, with nurse-to-patient ratios so critically low in every healthcare organization and hospital in the U.S., it's virtually impossible for a patient to be monitored at all times by someone in the nursing staff. That's where such alarms as vital signs monitors and personal emergency safety alarms enter the matrix. These alarms can take up the slack in the absence of trained medical professionals:
AliMed Voice Personal Safety Alarm
This magnetic alarm alerts staff if patient attempts to stand.
Issues a voice recorded warning to patient for 20 seconds.
After 20 seconds, the alarm sounds until caregiver comes to reset.
Red light flashes to identify where alarm is coming from.
Features volume adjustment.
Includes mounting bracket.
Elite Personal Safety Alarm
Designed to be easy to use on both bed and chair.
Offers multiple alarm tones for patient/wing differentiation.
Features test button for verifying product/battery functionality.
Includes a variety of mounting options.
Infrared Personal Safety Alarm

Affixes to headboard or bed frame, allowing patient to move freely in bed.
If patient attempts to leave bed, the infrared beam detects motion and sends out your choice of alarm or chime tone.
When connected to the nurse call system, the alarm can be set to "remote," keeping the alarm silent in the room but sending a signal to the nurses' station.
Alarm head swivels for precise beam alignment.
Quick Alert Ultra Monitor with Nurse Call Cable


This alarm has an auto-start safety feature that activates the alarm when a patient is being sensed.
The alarm has a protective silicone cover that helps to reduce unintentional breakage.
Our more durable electronic design resists wear and tear and stands up to the static interference found in many healthcare facilities.
For bed and chair use.
For further information about the patient safety alarms in our inventory, please call our customer service department toll-free at 1-877-706-4480.