Home » Lab Equipment Supplies » Lab Incubators: Learning a Culture with a Twist » Lab Incubators: Learning a Culture with a Twist
Lab Incubators: Learning a Culture with a Twist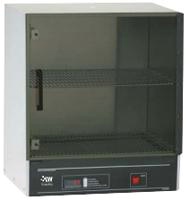 Item# 175D-4121-LCILW
Retail Price: $1,468.25
Your Price: $1,217.77

Unit:
single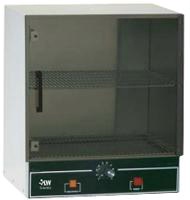 Item# 102A-4101-LCILW
Retail Price: $778.00
Your Price: $611.99

Unit:
single
When you're cooking something in your home, you need the right equipment or it might not come out the way you like - this is much the same situation with laboratory incubators. If you want a certain test or a certain study to come out 'right,' you need to ensure that your testing conditions are supportive of your work. With a laboratory incubator, you can make sure that your lab, your medical office, or your industrial setting has the equipment it needs to get whatever job you need done right the first time.
Cooking Up Cultures in the Hospital
If a patient is ill, there are a few ways to determine what is wrong: a patient interview, examination of the symptoms, or most commonly tests. By taking samples from the patient and subjecting them to tests, a doctor can determine what is going on in the patient. Testing for certain bacteria or viruses can help to pinpoint the cause of the symptoms, while also pointing out the right course of treatment. With a laboratory incubator, you will have a place for the cultures to sit until they are ready to be read and examined more thoroughly under a microscope. These laboratory incubators also provide a sterile environment in which the testing can be done.
Egg Incubation For IVF
For couples with fertility issues, the process of IVF - in vitro fertilization - allows them the chance for a normal pregnancy process. With the egg and the sperm joined together in the lab setting, the conception takes place outside of the body, but is then implanted into the patient who will be carrying the pregnancy. But before this can happen, the egg needs to incubate to see which of the many eggs, which may be harvested, is the one that has the highest chance of producing a viable pregnancy. In a laboratory incubator, this process can take place. Much like the cultures, laboratory incubators allow you a sterile environment that increases the chances of a position outcome.
Microbiology and Biology Testing and Experimentation
When you are doing research for a worksite or for a funded grant, you might need to have laboratory incubators around to separate your various control and testing groups. For example, if you are testing a certain organism to see how it reacts to a certain chemical, you will want to put that group into one laboratory incubator. But into another incubator, you will want to put the organism into test tubes, undisturbed, to provide the control measurements and examination. Sterile environments that allow for multiple tests at the same time provide you with ample testing and research capabilities.
No matter what your needs for a laboratory incubator, these pieces of medical equipment provide you with multiple uses as well as multiple opportunities to find the answers you might be looking for. By selecting laboratory incubators that cater to your specific needs or to any that you might anticipate, you can ensure that your lab or testing facility is always equipped to solve the next mystery.