Home » Lab Equipment Supplies » Stereo Microscopes » Stereo Microscopes
Stereo Microscopes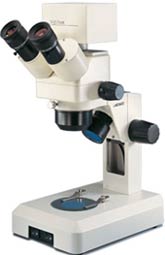 Item# 0052214LBM
Retail Price: $1,448.70
Your Price: $1,123.07

Unit:
single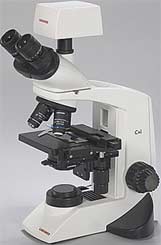 Item# 4005319LBM
Retail Price: $1,512.50
Your Price: $1,188.74

Unit:
single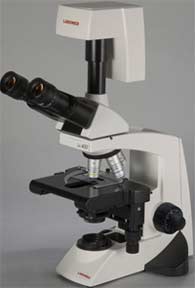 Item# 8006219LBM
Retail Price: $3,294.50
Your Price: $2,548.17

Unit:
single
In a laboratory, the viewing of specimens is critical for patient diagnosis and proper experimental results. Being able to view objects in three dimensions can give a greater breadth of knowledge to the researcher. It also allows for better dissections and examinations. Trying to find a cost-effective stereo microscopes that will last through the rigors of daily use in the laboratory is often a difficult task.
Many of our stereo microscope customers are often from public hospitals or small educational facilities. In those areas, budgets are often extremely tight, but needs are very high. Here at Medical Supplies Equipment Company we understand this. That is why we strive to make the best quality stereo microscopes and medical supplies available to you for the lowest cost, and that cost is even lower for those in the medical arena. By signing up for our medical professionals discount you can save even more money. Please allow us one to two business days for processing your request before you order.
The stereo microscopes we offer come in a variety of body styles for different uses. If you need a stereo microscope that is durable enough for a classroom we have options of microscopes over 5 watt fluorescent light that will fit your needs. Among these educational models you can choose those with 10X and 20WF eyepieces with optional 15X eyepieces. There are choices for objectives as well. Depending upon your needs, you might opt for one of our stereo microscopes with 1X and 3X, 1X and 2X, or 2X and 4X objectives.
For industrial grade stereo microscopes on light bases with dual halogen and fluorescent lighting, we have products available as well. These have objectives that are controlled by a knob to rotate them internally. These are optimized for laboratory use, where having a wide field of view and a long working distance are desirable. The optional light ring eliminates shadows.
If you need a stereo microscope on an extending arm that clamps to a table edge, you will find those here as well. Of the several flex-arm models that we offer, you can choose your needed level of magnification. There are models with 10X/30X, 10X/20X, or 20X/40X. These stereo microscope models do not include a light, but there is an optional 10 watt fluorescent ring light that is available. Should you need an additional lends, you might opt for a supplementary 1/2X Lens that will double your field of vision and give you an extra five inches of room under the stereo microscope in which to work.
If you did not find the stereo microscope you are looking for, please post a question to our expert or contact us toll free at 1-877-706-4480, and we will find what you are looking for at the best possible price.
Please reveiw our other microscopes we have available: