Home » Rehabilitation Equipment & Products » Massage Oils, Massage Lotions, Massage Creams » Massage Oils, Massage Lotions, Massage Creams
Massage Oils, Massage Lotions, Massage Creams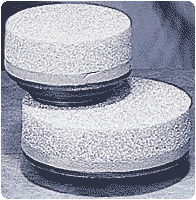 Item# 201NEGMM
Retail Price: $109.99
Your Price: $76.23

Unit:
single
Item# 001CUBMM
Retail Price: $365.51
Your Price: $280.57

Unit:
single
An important aspect of any massage therapy is the choice of a therapuetic lubricant that can help loosen muscles and relieve pain. Massage oils, lotions and creams can make a huge difference by absorbing deep into the skin and providing vitamins and nutrients to stressed muscles, bones and joints. We offer massage lotions, massage creams, and massage oils in a variety of sizes, scented or unscented, and made of the highest quality, natural ingredients. Allow Medical Supplies & Equipment Company to be your single source for all your massage therapy products.
For an excellent, fragrance-free hypoallergenic massage gel, consider the Biotone Advanced Therapy Massage Lotion. Available in different size containers, this high grade massage lotion is remarkably light, long-lasting, and non-greasy. This seed oil-based gel provides a pleasant texture as it spreads effortlessly over the skin. It offers significantly more coverage than typical massage oils, assuring continuous workability without the interruptions caused by constant re-applications. Biotone Advanced Therapy massage lotion is water dispersible, and leaves no greasy residue on the skin.
For those who prefer the texture of massage creams, Biotone also offers its Advanced Therapy Massage Cream. This excellent, hypoallergenic product combines the easy glide of oil with the light absorption of lotion. This massage cream offers higher friction and less glide than most massage oils and is perfect for longer massage sessions.
If you want a massage oil or cream that is as sensitive to the environment as it is to your skin, we have a number of all natural massage lotions to choose from. Earthlite Massage Cream and Earthlite Massage Oils come in ease to use bottles. These products are water dispersible and are easily washed off of linens, clothing and skin. Enriched with vitamins A, E and C, Earthlite products revive and rejuvenate the skin with pure, natural ingredients. For those who want the benefits of Aloe, we offer Soothe & Cool Massage Lotion, and Ultrea Myossage Lotion with Aloe. Finally our Kool N' Fit Massage Oil comes in different size containers, and is made with all natural ingredients.
For more serious, rehabilitative massages, we offer Biotone's Deep Tissue Massage Lotion, which comes in 1 gallon containers and may unscented or lightly scented. This product is especially formulated for deep-tissue, stimulating and neuromuscular massage techniques. For massages intended to treat athletic strains, Biotone's Therapuetic Sports Massage Oil, melts away aches and restores flexibity to strained muscles, stiff joints and spasms.
MSEC remains dedicated to providing the very best and the very latest in medical supplies and equipment. We never cease to be on the lookout for the latest innovation that will benefit both our many clients and the patients they dedicate their lives to caring for. If you have any difficulty finding your choices in our vast inventory, call our customer service at 1-877-706-4480 to speed up your order or to make a special request. We are always happy to help you.