Home » Medical Supplies & Equipment » Hospital Room Privacy Screens For Comfort And Seclusion » Hospital Room Privacy Screens For Comfort And Seclusion
Hospital Room Privacy Screens For Comfort And Seclusion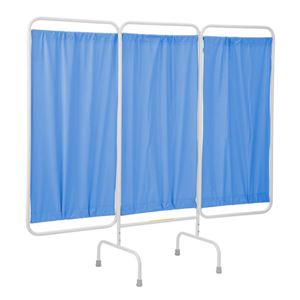 Item# LMA3SSPRBW
Retail Price: $311.83
Your Price: $254.89

Unit:
single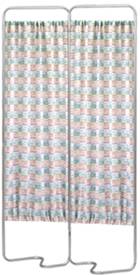 Item# X250351OMI
Retail Price: $251.88
Your Price: $144.86

Unit:
single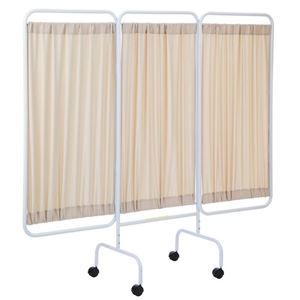 Item# LMA3SSPRBW
Retail Price: $311.83
Your Price: $254.89

Unit:
single
Hospital room privacy screens are an important part of any emergency room, patient treatment area, examination room or medical office. There is no doubt that people do feel more comfortable if they can wait to see the doctor or staff in an area where they are private, feel secure, yet are easily accessible by the staff.
There are a variety of options for hospital room privacy screens that are both cost effective as well as easy to move and use in a variety of setting. There are specialized hospital room privacy screens that are designed specifically for use in specific rooms in a hospital, including those where magnetic equipment for imagining is in use. Non-magnetic folding hospital room privacy screens are made of anodized aluminum as to not interfere with the imaging equipment, but still providing a durable, private divider for the patient. These screens typically come in a three panel model with stainless steel hinges and specially designed bacteriostatic and flame retardant material between the frames. These lightweight panels can be stored in a folded position when not in use, making them ideal in smaller rooms where they may not always be required.
Panel style hospital room privacy screens that are ideal for use between beds and patient treatment areas, or to create a changing area for patients are also a good idea as a space saving piece of equipment. These thee panel styles allow for many different configurations, making them ideal to be used as stand alone hospital room privacy screens or used in conjunction with other panel screens. They are made of aluminum frames with fire retardant vinyl curtains, providing full privacy but also easy to move and adjust as needed. The panel sets are mounted on stands, allowing the panels to be sturdy and avoid problems with tipping over if bumped or pushed. Most of these panel styles of hospital room privacy screens will measure at least 69 inches or more in height, providing more than enough privacy for individuals that are either standing, seated or on an examination table. Each panel is typically approximately 20 inches wide, and the three panel screens are therefore just over 60 inches in total width.
Hospital room privacy screens may be the panel variety mounted on wheels, which makes them ideal for easy movement around rooms or between rooms. Since the three panels can fold into one another, they are very simple to transport in their folded position. The wheels or castors are designed to rotate and swivel, allowing them to move in any direction.
Not all hospital room privacy screens are made of the aluminum tubing; there are also very lightweight styles available in PCV plastic tubing. These models are found in different heights, including a shorter 53 inch height and a taller 70 inch height. They offer several different colors of mesh curtaining, making them a wonderful addition to any treatment facility. These hospital room privacy screens are typically on castors for easy movement as well as convenient folding storage.