Home » Medical Uniforms Medical Scrubs Apparel » Medical Scrubs for Men & Women » Medical Scrubs for Men & Women
Medical Scrubs for Men & Women
Item# LXXWHQ50078MD
Retail Price: $44.13
Your Price: $28.74

Unit:
single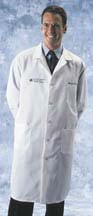 Item# ET05THW41TDMMD
Retail Price: $48.86
Your Price: $31.77

Unit:
single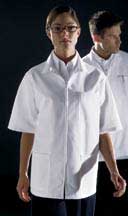 Item# LXXXWND50078MD
Retail Price: $43.59
Your Price: $30.71

Unit:
single
Medical Supplies Equipment Company has recently added new lines to its offerings of medical scrubs and is adding daily to its stock. Regardless of your material, color, comfort, or color coordination preference, we have what you came here to find. Medical scrubs are now as colorful and versatile as other lines of clothing, and the added attractiveness and functionalities they offer make them an increasingly essential purchase to any medical supply order. Find men's, ladies, and unisex scrubs for medical professionals by browsing through our extensive and ever-growing online inventory. Find cotton and cotton/polyester blends created for maximum durability and comfort. Choose from a wide-assortment of colors that take medical scrubs from the olive past to a rainbow diversity that adds upbeat mood to bedside manner.
Select from medical scrub pants with a variety of pocket styles and drawstrings designed for almost any medical care need. For example, MSEC has a number of scrubs for medical caregivers that feature back pockets on both the inside and outside of the pants, thus doubling carrying capacity and convenient access to medical supplies. A number of our pants also feature four-panel construction to maximize fit and durability. If your preference tends toward a snug-fitting elastic waste, look no further than here to find pull on medical scrubs with covered elastic waste bands that combine ideal personal fit with aesthetic consideration. You can also find a number of reversible medical scrub pants made from premium cloth blended to stay clean longer on those demanding late-night shifts.
MSEC also offers the very best in medical scrub tops. We have taken the basic medical scrub top and added design touches that professionals will truly appreciate. Features such as jewel-neck cuts and snap-front closure make changing into comfort a given. Additionally, these medical scrub tops come with large pockets and accessories such as scissor holders designed to free the hands and facilitate the most efficient delivery of patient care. We also carry a number of reversible scrub tops that offer extra durability and sterility considerations. Additionally, our medical scrubs are also some of the most attractive you will ever find, anywhere online. Some of our tops come in up to 24 colors, adding diversity and coordinating value on top of their practical purpose. You can choose from options such as hunter green, wine, royal, midnight blue, and lavender, just to name a few.
As previously mentioned, MSEC is constantly expanding its options and also now offers disposable medical scrubs in addition to other lines. Certified latex-free, these durable yet comfortable pants consist of spun, bonded, non-woven material and prove ideal for temporary use. They offer a full, free range of motion and come in an attractive dark blue color that coordinates well with other garments. Medical Supplies Equipment Company also carries some of the latest designs and finest material blends in medical scrub jackets. Replete with the most durable material blends and pocket capacities, you will soon value these jackets as the capstone of your medical scrubs selection. Find features in our ever-growing selection such as self-colored snaps, collarless necklines, stockinette collar and extra-long, stockinette cuffs that provide both comfort and coverage. Choose from attractive colors such as ciel blue, cranberry, ocean blue, royal blue, and sea green, and find as well larger sizes to accommodate all body builds for various members of your staff.
MSEC stands ready to answer any questions about manufacture or material quality you may have in regards to the many choices available through our online inventory. Feel free to call us anytime during the day at 1-877-706-4480 and we will always be happy to help.