Home » Medical Uniforms Medical Scrubs Apparel » Medical Uniforms for Healthcare Professionals: Keeping you Comfortable & Protected » Medical Uniforms for Healthcare Professionals: Keeping you Comfortable & Protected
Medical Uniforms for Healthcare Professionals: Keeping you Comfortable & Protected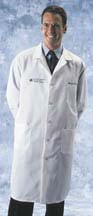 Item# ET05THW41TDMMD
Retail Price: $48.86
Your Price: $31.77

Unit:
single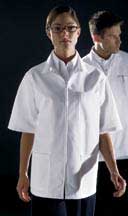 Item# LXXWND50078MD
Retail Price: $40.71
Your Price: $28.43

Unit:
single
Item# LXXWHQ50078MD
Retail Price: $44.13
Your Price: $28.74

Unit:
single
Medical Uniforms for Healthcare Professionals: Keeping you Comfortable & Protected
Being a doctor or medical professional involves long hours and weekends that can be torturous. Why would you add a tight uncomfortable medical uniform to that list? Medical apparel needs to be comfortable and protective in this hectic environment. Some medical offices require color coded uniforms to distinguish specific groups within the organization. Just because a uniform may be required, doesn't mean your staff should be uncomfortable. Purchasing the right medical uniform is an important job.
Comfort & Protection: The Thin Line in Balancing Both
Choosing the right fabric for your work clothes is vital. Wearing a medical uniform made with a fluid resistant material keeps you and your staff from ruining personal clothing. A cotton/polyester blend provides physical comfort with its breathable features as well as the ability to holding up to multiple washings. Also available are materials that are anti-microbial keeping you protected from harmful contaminants. What are some key features in choosing your to look for?
High Tearing Strength / Durability is needed in a high intensity environment such as emergency rooms or correctional facilities.
Lightweight / Breathable Fabric is valuable for comfort
Anti-Microbial materials keep your staff protected from harmful contaminants that may be present.
Water-proof / Fluid & Stain Resistant materials resist stains ensuring the life span of your uniforms is cost effective.
Personality: You don't have to Sacrifice your Style
With the many options available today, you are sure to find a style that allows you to show your personality while still being comfortable and protected. In addition to the many fabric options, medical uniforms come in many colors and styles with added features like pockets, drawstrings or elastic waist bands. The options are endless.
Medical office apparel and uniforms are an important decision that only you can make. Be sure to choose the proper items for your specific needs. Medical apparel should not only protect, but be comfortable. You want to make sure to choose a quality product that can withstand the daily wear and tear. With the many selections available today, you are sure to find a combination that meets your needs!