Home » Home Health Care Products & Supplies » Shower Stools for Balance. » Shower Stools for Balance.
Shower Stools for Balance.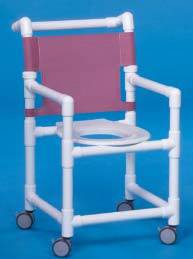 Item# 02CSEIPU
Retail Price: $257.96
Your Price: $196.43

Unit:
single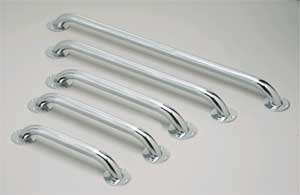 Item# RHC21068SDMMD
Retail Price: $59.57
Your Price: $43.56

Unit:
3/pack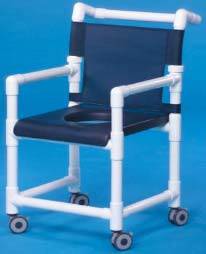 Item# LNG-127CSIPU
Retail Price: $436.13
Your Price: $320.10

Unit:
single
Shower stools have become necessary items in homes and professional healthcare settings for a number of reasons. Shower stools assist people who are going through rehabilitation, physical therapy, and other therapeutic procedures. Shower stools help people with balance and mobility problems regardless of age. Shower stools also provide extra stability and security in the shower, tub, and in the bathroom in general. For pre-op and post-op patients, shower stools become vital pieces of equipment. The potential uses of shower stools are nearly limitless but it doesn't take a stretch of the imagination to see the wide range of purposes shower stools serve in lieu of listing them here.
There are a vast array of shower stools to evaluate. Though they all serve similar purposes, our inventory of stools come in many different shapes, sizes, and materials. Most of the models we supply are adjustable and engineered to fit your space requirements without presenting a cumbersome obstacle in the shower, tub, or bathroom. The various models we carry do differ in weight capacities. This is vital. Be sure to evaluate this variable for your needs as this is one of the major aspects to consider before you purchase one model over another.
Our on line catalog includes a wide variety of shower stools to fit any space requirements in the home and healthcare environment. Every stool in our inventory is light, durable, highly portable, and designed with heavy duty construction to withstand long term use. All of the stools we carry are slip resistant. If you've been looking for shower stools to assist a patient, a family member, or yourself, it would be in the best interest of everyone to consider other mobility and balance problems that they or you may have. Our on line inventory is designed with all of your mobility concerns in mind. For use in the bathroom, we also carry shower chairs , commodes, and bath aids.
Yet it's important to remember that such difficulties don't merely exist in the shower or the bathroom. To meet the needs of people facing mobility problems, there are a wide variety of mobility products that will ensure increased independence and a better quality of life in the home and out in public. From walking canes, walkers, rollators, to mobility scooters, you will be able to find a product that is best suited to meet your individual needs in the most cost efficient manner. Once you have evaluated the specifications of your shower stools, and have accounted for other problems that make independent mobility difficult, making a well informed purchase won't be difficult. If you need further assistance with evaluating the different benefits that our stools and mobility products can provide, we have an expert customer service department that is willing to assist you. Once you've browsed our on line catalog, don't hesitate to call us and we'll provide you with all the details you need to ensure a secure and wise purchase.