Home » Emergency Medical Supplies » Battery Operated Evacuation Stair Chair Assists the Vulnerable » Battery Operated Evacuation Stair Chair Assists the Vulnerable
Battery Operated Evacuation Stair Chair Assists the Vulnerable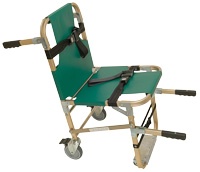 Item# W-008JSA
Retail Price: $1,270.09
Your Price: $1,101.43

Unit:
single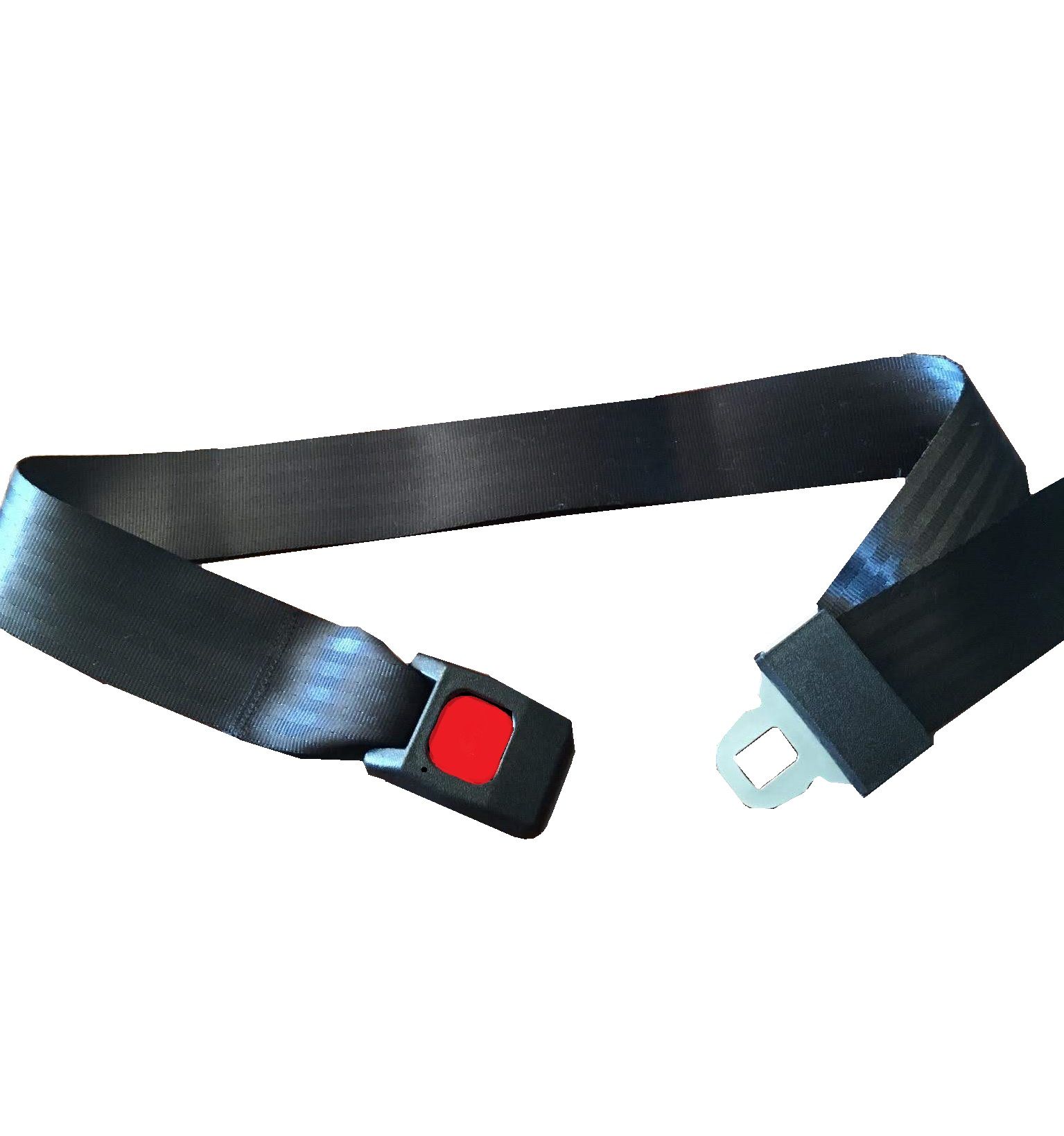 Item# MS3C-300EXBLT
Retail Price: $55.25
Your Price: $25.89

Unit:
single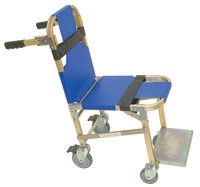 Item# NOC-008JSA
Retail Price: $1,422.61
Your Price: $1,228.57

Unit:
single
Stairs are handy inventions, enabling people to live and work in multi-story buildings. For people with disabilities, they are impediments to movement. In fact, simple stairs can even be frightening in many ways to those with physical disabilities because maneuvering stairs presents opportunities for dangerous falls and severe injuries. They can also become an effective barrier to safety in the event of an emergency. No one likes feeling trapped in their home or place of work, especially when an emergency occurs and requires the building to be evacuated or a person to move downstairs. One of the effective solutions is the battery powered stair evacuation chair which makes it easy to transport a person up or down stairs in the home, office building or medical facility.
Stairs: Convenient and Dangerous at the Same Time
Anyone who has tried to assist an elderly person with severe arthritis in their knees, or a person who is disabled in a way that prevents him or her from using stairs, understand the real challenge that stairs present. It is the same challenge that emergency rescue personnel regularly face when called to assist a person with mobility issues who are on an upper-level floor and there is no elevator or the elevator has automatically shut down in response to a fire, electrical problem or disaster of some type.
Per Reuters Health, stairs are a major source of injuries according to a study published in the American Journal of Emergency Medicine, especially for seniors, younger children, and women. However, the statistics are alarming for the population as a whole. Almost 25 million people were treated in emergency rooms between the years 1990 and 2012 for stair-related injuries. Every 30 seconds, a person is injured on stairs, and approximately 60 percent are due to sliding, slipping or misstepping.
Now imagine how a person with a physical impairment feels about stairs. People with disabilities may have impairments affecting mobility, vision, and cognitive functioning. In the event of an emergency, the person may not be able to use the stairs or is too full of anxiety to use them. The U.S. Office of Disability Employment Policy developed guidelines for assisting people with disabilities when an emergency occurs, and stairs are involved. The guidelines include providing additional assistance with evacuation devices that include evacuation chairs. However, anyone who needs assistance with stairs will almost always need the assistance of a caregiver. The battery-operated evacuation stair chair makes it easy for the person assisting the person with a disability to manage the equipment without straining the back and other muscles.
Considering Everyone's Safety
The battery operated evacuation stair chair has many features that are geared towards ensuring the person in the chair and the caregiver stay safe. They include:
Electric motor for lifting the chair
Lifting handles so the caregiver can reduce the motor's required effort or to serve as backup should manual lifting be required due to the configuration of the stairs
Traction treads on a track to minimize chances of slippage
Molded hand grips to improve control
Restraints to prevent the person in the evacuation chair from falling out or slipping in the chair
The battery operated evacuation stair chair is a heavy duty chair but with lightweight construction. The emergency personnel who transport people regularly on stairs, home caregivers and commercial building employees responsible for assisting people with disabilities in emergency situations are as highly likely to be injured on stairs as the people they are assisting. The quality of the evacuation chair is important, and quality includes the design features that minimize the chance of injuries to the person managing the chair.
The chairs that reduce the need to lift or push a chair with a person in it are the most effective. One of the top five injuries that Emergency Medical Services personnel experience is body motion injuries in which they had to use excessive physical effort or assume awkward positions while trying to transport patients. The electric power of the battery operated evacuation stair chair also enables a single person to efficiently and safely move a patient, relative or co-worker down or upstairs. That can be critical during an emergency when people are fully occupied or when alone with a person at home.
Simple Solution to a Problem
One of the issues that EMS personnel must overcome is moving people who are of varying weights. For example, the MSEC battery operated stair chair can hold people who weigh up to 350 pounds. Another consideration is storage. Battery operated evacuation stair chairs should be easy to fold so they can be placed in a convenient place where the chairs are easy to reach. A third consideration is the length of time the battery will work. A battery operated stair chairs battery can operate continuously for 1.5 hours. That equates to 200+ flights of stairs. Generally speaking, a flight of stairs contains up to 16 steps before a landing is required. Evacuation chairs are a simple solution to a difficult situation.
Planning ahead now for possible emergencies in the future is the only right approach. Please contact customer service and get the information needed to make an informed decision.