Home » Rehabilitation Equipment & Products » Massage Tables & Chairs » Massage Tables & Chairs
Massage Tables & Chairs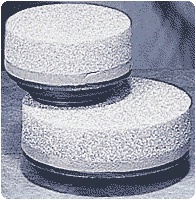 Item# 101NEGMM
Retail Price: $76.92
Your Price: $62.45

Unit:
single
Massage Therapy Tables
The most vital piece of massage equipment for the professional massage therapist is the massage therapy table. In therapeutic and clinical settings, massage techniques involve the client being treated lying down on a massage therapy table or sitting in a massage chair. At Medical Supplies and Equipment Company, you'll find the most comprehensive selection of the best massage therapy tables and massage chairs available on the market.
The massage therapy tables you see in the on-line catalogue are constructed of heavy duty materials, yet these massage therapy tables have also been engineered to be light and easy to adjust and maneuver. Every massage therapy table MSEC carries is manufactured by respected industry leaders. For massage therapists just starting their practice or for the established massage therapist, perhaps working in tandem with a chiropractor or in a private clinic, there's no denying the value a massage therapy table will have for your practice. Take a moment to browse the entire inventory of massage therapy tables and you'll see there is a wide range to choose from. You're certain to find a massage therapy table that will match your budget, match the décor of your office and, most importantly, match the specific massage technique you practice.