Home » Rehabilitation Equipment & Products » Taping & Chiropractic Tables » Taping & Chiropractic Tables
Taping & Chiropractic Tables
Item# XWDB21MEDC
Retail Price: $725.25
Your Price: $517.18

Unit:
single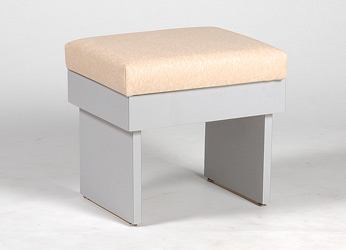 Item# WSB21MEDC
Retail Price: $375.00
Your Price: $294.37

Unit:
single
What Equipment & Products are Effective in Assisting Rehabilitation Treatment Plans?
The goal of rehabilitation treatment plans is to return a patient to the comfort of home with the highest level of achievable independence. After a stroke, injury or disease patients may have weakness on one side or in specific parts of the body. They may also have problems with vision, reading, speech, memory, balance, posture and mobility. Your rehabilitation team members have expertise in a vast array of conditions that affect movement and function. Their experience guides them to choose from many rehabilitation therapies designed to benefit specific rehabilitation goals. Functional training and therapeutic exercise are used to improve mobility and normal daily usage.
Treatment Equipment
Most rehabilitation patients begin rehab in the hospital or rehabilitation center where treatment equipment is permanently located. Some patients may benefit by modifying a room or part of a room in their homes for rehabilitation exercise and treatment. Rehabilitation treatment equipment that may facilitate home rehabilitation include:
Traction tables
Massage tables
Taping tables